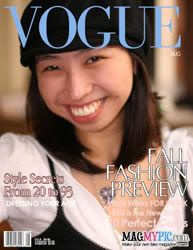 blogdrive profile
how well do you know me?
twenty | non-pro license | music | videos | bumming around | playing princess | frustrated rockstar | movies | Timezone | books | frustrated writer | frustrated vj | shopping | starbucks | seattle's best | cigars | procrastinating | sitting | hoping | wishing | waiting | college | good company | long conversations | narcissist



*HUGS* TOTAL!
hug me
talk and talk
letters syllables words sentences paragraphs stories
owi || pau || jen || camz || maks || carrie || cae || melle || patsi || jr || es || abe || 1pol2
here they will find me wandering
Friendster || Ellen DeGeneres || LoL || The Problems Of The Future, TODAY || Paramita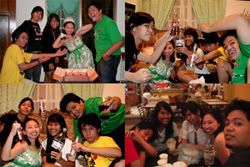 humpday gang photos
click photo for tonyrom's deviantart gallery
h o w many t i m e s have y o u b e e n here






Interactive Johari Window
check it out people, then you can get your own




<
Sunday, February 21, 2016
Been a bum for about two months now and I don't exactly remember how it led me back to this blog. I'm sure it was the lack of fruitful activity -any activity actually, which has become a normal thing since February, that got me to check my Blogdrive account. Don't get me wrong, I am enjoying the bum life as I still get to do some things to be productive. Though the mental list I made of the things I have to do while on this break is almost checked out. Hence, the job hunting phase is about to begin in a matter of days. But going back to this blog which I have long forgotten but all of a sudden, I found the energy to update. This is an update. On a blog which was deactivated for a time due to inactivity. Maybe I will blog some more. Maybe I won't. *shrugs*
Posted at 11:36:26 pm by
morbid princess
Been a bum for about two months now and I don't exactly remember how it led me back to this blog. I'm sure it was the lack of fruitful activity -any activity actually, which has become a normal thing since February, that got me to check my Blogdrive account. Don't get me wrong, I am enjoying the bum life as I still get to do some things to be productive. Though the mental list I made of the things I have to do while on this break is almost checked out. Hence, the job hunting phase is about to begin in a matter of days. But going back to this blog which I have long forgotten but all of a sudden, I found the energy to update. This is an update. On a blog which was deactivated for a time due to inactivity. Maybe I will blog some more. Maybe I won't. *shrugs*
Posted at 11:36:26 pm by
morbid princess
Monday, April 07, 2008
I won't be updating this blog anymore.

I wanted to but I don't know if anyone visits.

And I update my multiply blog more often.

Thanks for all those who dropped by.

If you want to read more....

http://rowinismismdism.multiply.com

with pictures pa! :)

Posted at 9:44:53 pm by
morbid princess
Monday, December 31, 2007
Okay, I tried looking for a way to review this year in a different way naman, but no such look. Ima do what I did for my 2005 review. If I'm right, I didn't review 2006.

January:
Watched Stranger Than Fiction this month. (January 25)
That's the only thing that comes to mind. It was a really really really good movie. One of the moments I enjoyed was my bonding days with Mom. The one that happened this month was when we went out to lunch then she helped me look for a dress to wear for this anniversary dinner Francis planned for us.

February:
First year anniversary!!! And we broke up about a week or two after. Oh life. I am and forever will be happy that even though it didn't last long, at least we happened.

March:
My 20th birthday!!! :) I had the best celebration. First was on the 10th of March with my bestfriends. They came over here for poker and alcohol. The next was with my CSB friends at Eastwood. I started drinking this year -this month. I think. And yes, it was because of the break-up. Also did a short film with Owi. I was in their short film. A ghost. nyahaha! It was really fun. :)

April:
TAGAYTAY with friends! :)
Abe Jen Patty JR (the usual) and with my Ju (i love you!)
April 22 - I've forgiven myself.
Broken days, sleepless nights, days of bitterness... Chill na ko by this month. Man, that Feb heartbreak whacked me hard. I lost weight tho so that's YAHOO! :)

May:
Singapore trip with family! :) It was no fun at first since our hotel sucked. I hated it so much that I was trying to get a flight back to the Philippines the next day. I was so sure of leaving the rest of the family behind. But dad talked to me and he promised we'll go shopping. This was our first trip out of the country. Last year, it was just Mom and I who went to HK. I'm glad the family was complete this time around. I still remember that Malayan Tiger at the Singapore Zoo. It was the night something, first we went around the place via the tram, then we walked around for the second round. Fun! Fun! Fun!

June:
1) JASON NAYVE - Thanks so much. I met him and everyday was just fun. We talk and stuff, we bonded really well. Thanks for always being there and thanks because, it was because of you why DEX and I became friends.
2) WORLITE - I love you guys! The people in this class are crazy! :) And I love you all! :)
2) I'LL KEEP YOU MY DIRTY LITTLE SECRET - 'Nuf said.

July:
July 7 - My tattoo!!! Was supposed to get it July 6, but when we got there, they were already closed. Pat and I went back the next day. Got ours done, I passed out pa.
July 9 - DEX! Sa WAKAS KINAUSAP MO KO!!!
This month kami naging close ni Dex. Yihee! :)
July 21 - Inuman sa place nila Kenneth. It was so much fun. I have never been so drunk. Well, I have but, for this year. This was the one time ata na sobrang nalasing ako. It was also my first time sa brandy. Oha!
July 28 - Movie with Dex that didn't happen. We were supposed to watch (No) Vacancy nung 21st but NAHIYA DAW SAYA SA AKIN so we decided to do it the next sat. Ayaw pa rin nya. Hiya pa rin day sya.
This is my last month of watching movies alone. :) My last month of "nudge nudge" because I was already falling in love with someone. YIHEE!!!
***July 31 - The Simpsons Movie kung saan niyakap ko si Dex.. yihee!!!

August:
11th day of August
You all know what I mean... Watched Ratatouille, the ratatouille kiss happened. So, Dex and I finally admitted to each other how we feel. I can't get over how I denied and faked my feelings for him just so I wouldn't get hurt. I wouldn't pala talga. :)
I LOVE YOU SO MUCH DEX!!! :)
***WORLITE MUSICAL! WORLITE RULEZ!!! :)

September:
Fall Out Boy concert followed by trip to SaGuijo for Urbandub and inom sa tindahan ng tropa ni Dex sa Guijo street. :)
Singapore trip with SDA people! :) Met KC and Steph, from Arts Management. Shared hotel room with RJ, our very memorable bonding chuva! Haha! :)
For our first month, Dex gave me a ring. And he has the same one. It's our "wedding ring" :) I love him. I remember arriving late at their house, his dad told me he was sleeping so I had to wake him up. I wanted to kiss him but I was wearing lipstick with gloss, plus, he was sort of covering up his face. Sigh. :)

October:
Jess' bday celebration :) Dinayo ko pa sa Angeles yan! :) It was really fun. I haven't seen my CSB friends (Pao Von Kenn Luke Jess) for a while since LOA ako for second term. So I saw them again in Jess' birthday. It was really fun to be with them again. :)
HK and Shanghai trip with family! :) At HK, we were supposed to stay there overnight but we decided we'd find a flight to Shanghai the moment we get there. Turns out, Cathay only has one flight to Shanghai and it already left. So, we had to hotel hunt. Good thing there have "hotel hunters" at the airport. Haha!
Aryann's debut! :) Stayed out til very late. First time in a long while that my mom actually let me.
This was the first time I caught myself smiling. I was thinking of Dex, and I was missing him badly, then I just caught myself smiling. :)
For our second month, Dex gave me Piggy. Our first kid pig. We consider Piggy our baby :)

November:
My MacBook! :) Pinagretire ko na ang desktop ko. Dad bought me a laptop. I got to arrange my room, so there's more space here now than before when I still had a desktop with it's own table which was eating too much space.
My NO SHOPPING MONTH :) I got myself and Dex got me and so did JR, to actually not shop this month. Wow, I'm amazed I found the power to stop myself, and they found the guts to stop me.
Dex gave me a drawing of myself, which he did himself, as a present for our third monthsary. :) I still don't have it framed though. Tsk.
Dex also came here in our house to visit this month. Second time lang nya though. :) But I'm really glad 'coz I know he's telling the truth when he said that if only my dad knows that we're dating, he wouldn't mind going to Cavite no matter how many times and no matter what time of the day just so he could visit. He told me he would rather do that than meet me out because that's how it's supposed to be and that's how he would rather treat me.

December:
What I remember most is actually Dex's gift and what happened last night. Dex made this CD for me, with our photos and this vid of us. Really sweet. SERYOSONG KILIG MODE TO THE NTH DEGREE AKO!!! And last night was poker night! :) Abe Jen Patty JR and Dex were here. We got here around eight pm, I think. They left the next day, around seven am! :)

So yeah, the first quarter of this year wasn't really all fun for me but what happened the following months after, really changed my life. This year, with what happened at the lowest point of my life, my friends were all there to help me. And even those who I have met only this year helped me to get through.

So thank you.

And to Dex, thanks for loving me... despite everything. I love you so much my Toro. (Bawi lang to sa walang tigil na kakaasar mo sa akin kaninang umaga! Mwah! I love you!)

2007: All my vacations, my trips, my inuman sessions... wow. Ansaya tlaga! This is the year that I started drinking, again. I used to drink only once a year, but this year... Wow. Alak pa! Haha! :) I noticed as well that a lot of couples broke up this year. 6ug closed this year. I don't know if they re-opened.

To all those who came and left, thank you. Even though you didn't stay, somehow, you did something to me which helped me be the person I am right now.

To all those who came with no intentions whatsoever of leaving, thank you. I don't intend to let you go either. :)

2008, I'm ready for you!
Posted at 12:36:34 am by
morbid princess
Saturday, November 24, 2007
Saw Enchanted with Dex today.

Well, actually, he wasn't really into it. But not as much as Jason. I was glad he agreed to watch it. I really really wanted to watch it.

Anyways, another good thing that happened today was I finally got to watch Dex play basketball.

Back to the movie. We arrived around six, we bought tickets for the 820pm screening. We got the usual seats, yung sa pinaka taas, so we could sit comfortably. Lagi kasing naka patong legs ko sa kanya. Kesa naman totally itaas ko paa ko di ba.

So anyways, pag pasok namin sa cinema, CROWDED, wow!

Noon ko lang ulit nakita ang Greenbelt Cinema na crowded. Since the Glo 2 blast kasi, kaunti na lagi tao sa Gbelt at sa Glo.

So anyways, pagka upo namin, nung trailers pa lang, natakot na ko sa katabi namin.

I felt kasi na they were the type who'd react lagi sa mga scenes sa movie.

They were talking about the movie, during the trailers pa lang. At ang nakakaasar pa don, yung mga tao sa tapat nila, sa row before ours, eh mga kasama nila.

So di lang sila yung mga nakaka asar na katabi, mga nakaka asar na katapat pa.

So nag start na yung movie, the kid in the movie, looks a lot like the kid na kasama nila. They were soooo noisy kasi tinutukso nila yung kid. Even the mom was talking. They weren't whispering ah, they were talking.

Nakakaasar!

There was this part na magkikiss, tapos, as per usual sa movies, matagal bago mag kiss or may kung anong drama pa... One of them went "MAGKISS NA KASI!"

And they were finishing the sentences of the characters in the movie pa.

NAKAKAASAR LANG.

Isang angkan sila.

Sana lang di sila ganun maingay di ba.

Kaasar eh.

Posted at 11:03:47 pm by
morbid princess
Sunday, November 18, 2007
....

at naadik na ko sa crossword puzzles!!!

grrr!!!

Posted at 9:56:19 pm by
morbid princess
Friday, November 16, 2007
Okay, so maybe that's a little bit too much O's in the "so".

But then again, maybe that's just enough.

We arrived around three or four in the afternoon. Went to our villa, I unpacked, smoked...

Then I made tunganga. Fun di ba?

Oh sorry na kung ganyan english ko. Pagbigyan nyo na ko. Bored na nga yung tao eh.

I miss my room.

And I miss Dex.

I miss my friends. Fontana has always been a fun place for us. We've been here, twice... three times if I include that one time that Jen Patty and Abe came with the family for Dad's birthday celebration.

Anyways, yeah... I miss my friends.

I miss our Fontana Trips. Kahit dalawa pa lang yung solid na ganun tlaga na marami kami, it was so much fun kasi eh... Laging may memorable na nangyayari.

Sana, makabalik kami dito sa Fontana this year.

At sana, di lang sya overnight para mas masaya.

Argh.

GUSTO KO NANG UMUWI!!!

Isa pang dahilan, nakakarelax masyado dito, inaantok ako. Wala akong magawa kahit gusto kong magbasa, or maglaro ng kung anong games meron ako right now. Kasi sobrang nakakarelax, kahit nga mag yosi tinatamad ako eh.

And ilang times ko na din sinabi kay Dex today na tinatamad ako gumalaw. Grrr....

Oh well, kahit ano. I'm gonna have to make the most of this trip na lang. Kanina naman, my mom, my brother and I went to the mall for dinner. Wala pa si papa, nasa Tarlac pa. So kaming tatlo lang muna.

Ako: Panu kaya kung wala tayong pera noh? Siguro di na ko nag-aaral ngayon.
Kuya: Oo naman, may pera na nga tayo ngayon di ka pa rin nag-aaral eh.
Mom: (Laughed so hard, I could feel she was ready to fart.)

That was funny.

Posted at 8:28:06 pm by
morbid princess
1030 daw kami aalis ng cavite, pero 1132 na, si mama maliligo pa lang.

wow di ba?

and I just finished packing...

figured, I'd blog some more nonsense before I fix my hair.

Anyways...

Last night, friends and I were laughing over something really stupid... no, make that somebody really stupid.

HARDCORE.

I'm so sorry, hindi ako perpekto, but atleast hindi ako trying hard noh!

Ang kumontra gumawa ng sariling blog!

Anyways, now, this person who caused us much happiness last night, nyahahaha! called for back-up na ata. Or her friends really love her na they defend her agad pag nakaka sense ng gantiong mga bagay.

Ah basta yun, nakakatawa kasi, parang di sya maka laban on her own. Don't get other people to fight your own battles.

Wala lang... Unless na nga lang you don't want to get your hands dirty di ba? That's the time you call for back-up.

Posted at 10:33:43 am by
morbid princess
Thursday, November 15, 2007
This is called "FIRST REACTIONS QUIZ". You have to type the 1ST thing that comes to mind whenever you hear these 35 things. You can't think and go back and change your answers. TIP: erase all of the previous anwers first..that way u can think in blank.
Here we go:
1. Beer: colt45

2. McDonalds: twister fries (kahit wala na)

3. Relationships: complicated

4. Purple: barney

5. Power Rangers: gradeschool days

6. Weed: si ano.. si... sya un

7. Steroids: injections (di ko alam bakit)

8. Cartoons: powerpuff

9. The President: gloria

10. Tupperware: lunch break noon gradeschool

11. Florida: nsync. haha!

12. Santa Claus: ropes

13. Halloween: sm sta. mesa (trick or treat noon)

14. Alice: resident evil

15. Grammar: amiss

16: Myspace: half-naked guy (from a song)

17. Clowns: Dex's lab... the episode with seven eight (ate) nine

18. Marriage: dynarel last term

19. Paris: sex

20. Pat: starfish

21. Redheads: Archie Andrews

22. Blondes: Betty Cooper

23. Pass the: dutchie

24. One night stands: motels

25. Donald Trump: rosie

26. Neverland: ee cummings

27. Pixie: dust

28. Vanilla ice cream: yellowcab

29. Hooters: big daddy

30. High school musical: caf

31. Pajamas: bananas. haha!

32. Woody: UST days

33. Wet Socks: football sa UST

KULANG NANAMAN NG 34!!!
35. Love: it's what i got
Posted at 9:34:18 pm by
morbid princess
I wish I could tell dad about my tattoo.

I wish I could tell him about Dex.

I wish I could tell him a lot of stuff so he'd know how happy I am... But I can't.

I'm blogging with this keyboard thing... keyboard protector. I'm not used to it yet but I'm gonna get used to it in time.

I'm being extra careful with my grammar here. Two friends of mine, and myself just finished making fun of this person whose... BASTA!

Oh yeah, mom and I went to Tutuban the other day.

I used to frequent that place before -when we were still in Caloocan. It's like a cheaper version of Greenhills.

Anyways, security was really tight. Every entrance(exit), there'd be a guard, doing the usual thing with the bag. Except for in there, they'd actually look inside your bag. In some malls, they look inside and that's it. No, they don't really look, they peek. Some even talk with their fellow security officers while they "look" inside the bag.

The only thing is, in Tutuban, you have to be really careful with your stuff, madalas nga lang kasi ang nang iisnatch don.

Oh well.

Posted at 7:42:47 pm by
morbid princess